The SOCO Roger Conniston Books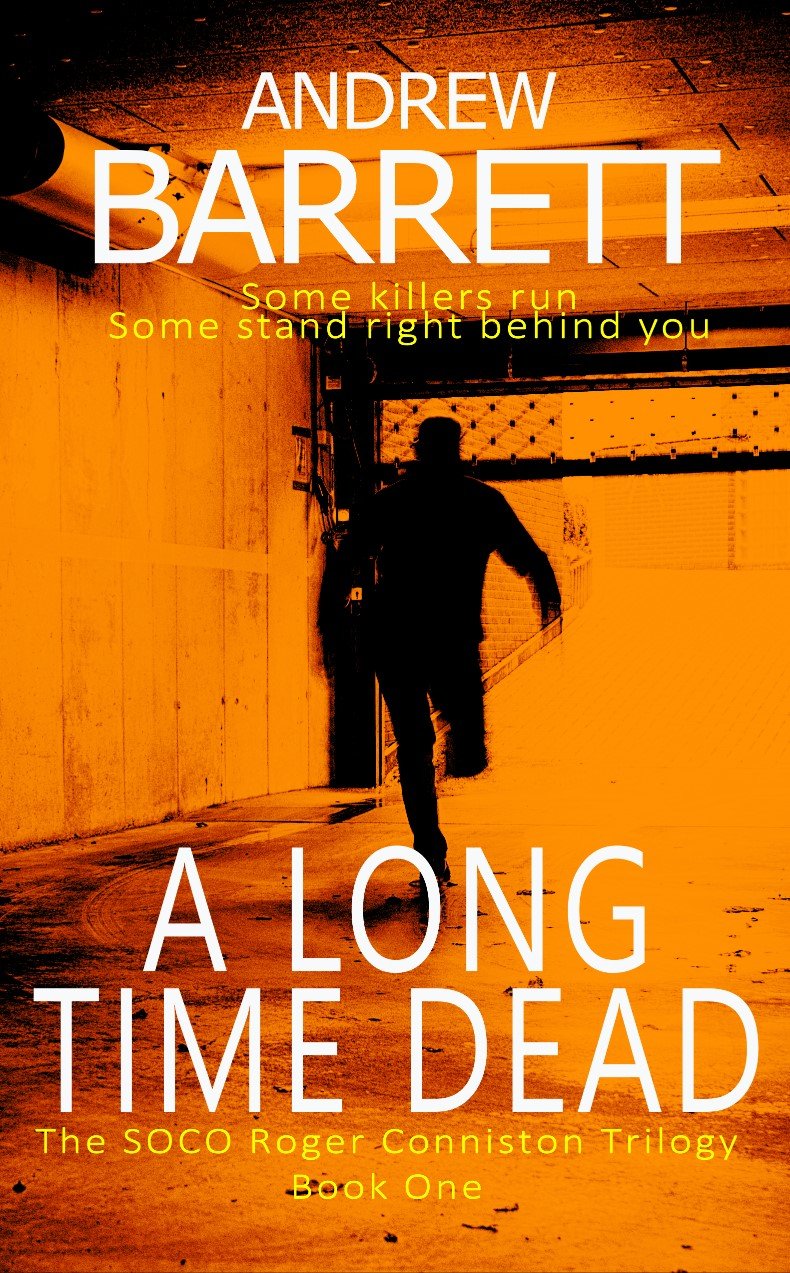 Some killers run. Some stand right behind you. Would you trust forensic evidence?
The police discover a woman's naked body on her bed, arcs of blood tracked across the wall from a neck wound. This is the second such case Detective Superintendent Chamberlain has running. The first is still unsolved, and he's desperate for a lead. Any lead.
SOCO Roger Conniston is tantalisingly close to catching an arms dealer. But before he can make a move, he's arrested for the woman's murder.
Which of his enemies wants him out of the way?
4.2 rating on Amazon – read reviews here

"The start of a captivating series."
Buy A Long Time Dead from Amazon. If you're enrolled in Kindle Unlimited, A Long Time Dead is included in your subscription.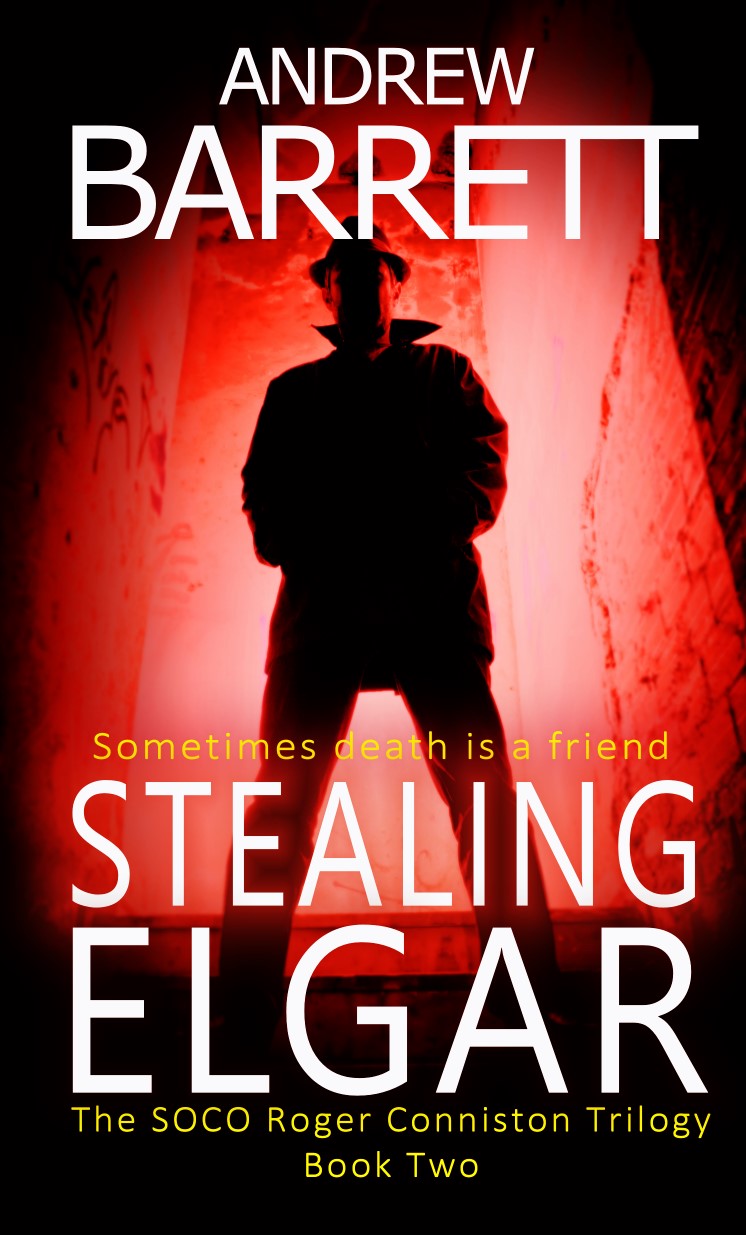 No one can question Roger's loyalty. Except those he won't give it to.
Scenes of Crime Officer, Roger Conniston, ventures out alone to find his wife. He doesn't trust the police anymore, and he certainly doesn't trust the man who kidnapped her. Hades is a brutal killer, and he's also planning Britain's largest robbery and doesn't mind erasing anyone who'd tries to stop him.
Roger's wife is surety that he will destroy evidence of Hades' intentions. She doesn't know it but she's literally sitting on a bomb. Roger does know it and is furious. But will his fury get him there in time?
Stealing Elgar is rough ride through hell with nothing going right for anyone, especially Roger.
If you like fast-paced crime thrillers with a forensic slant, raw emotions, and characters that grip you by the throat, you'll love Andrew Barrett's Roger Conniston series. To experience Roger's battle against top criminals, buy Stealing Elgar today.
4.2 rating on Amazon – read reviews here

"It's a Hollywood movie epic!"
Get Stealing Elgar from Amazon. If you're in Kindle Unlimited, this book is included in your subscription.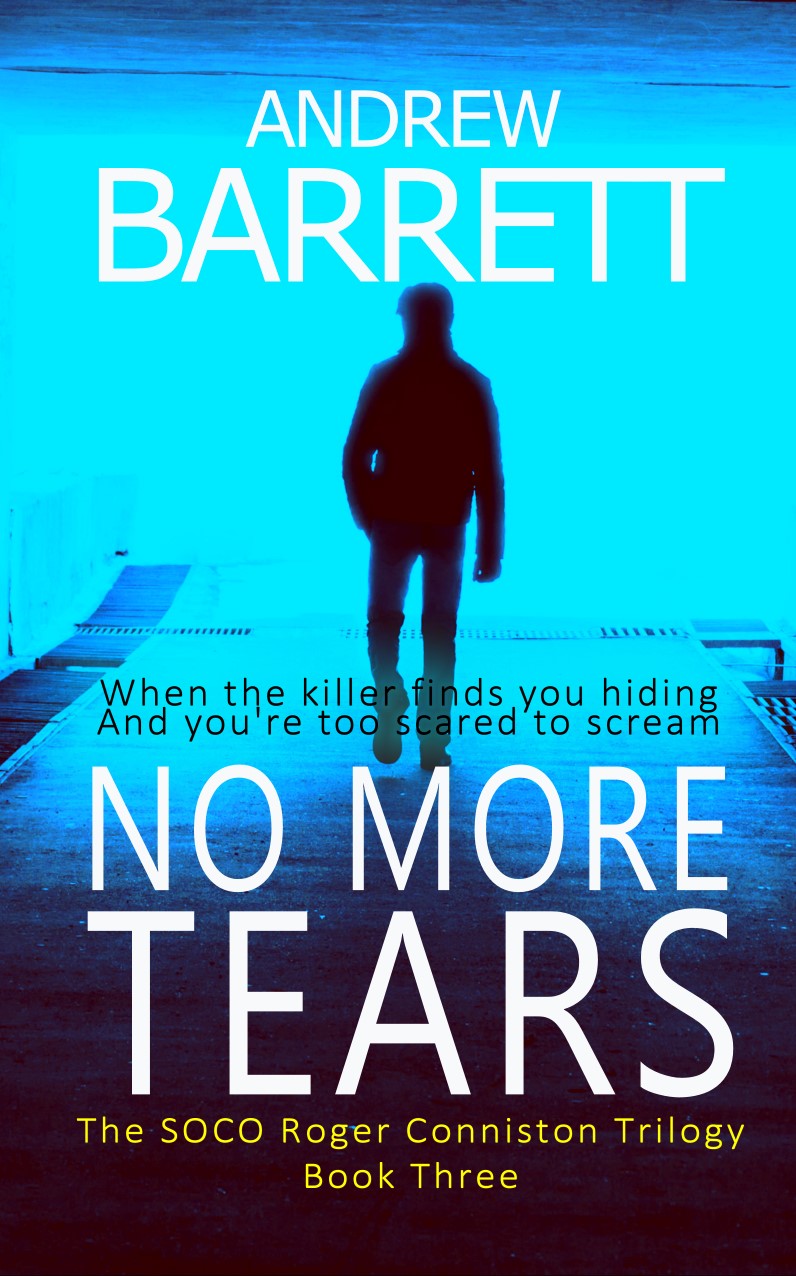 "It'll screw you up into a tiny ball of hatred and then spit you out into a cell."
SOCO Roger Conniston stares at the Glock and makes a list of names.
On his list is Jess, second in command to the late Hades. Hades set Jess one last job: kill Roger Conniston. Who lives and who dies?
On the run from underworld gang members, from an unexpected stranger, and from the police too, the time has come for Roger to stand his ground and face them all. Will his fear win? Or will his anger?
Malicious coppers, violent gangsters, and a fight for survival that'll test Roger's own mind. No More Tears will crush your sympathy and shatter your compassion.
4.4 rating on Amazon – read reviews here

"Dark and relentless, a thrilling climax to the series."
Go to the CSI Eddie Collins series >
Get No More Tears from Amazon only. If you're in Kindle Unlimited, this book is included in your subscription.