Written between October 2018 and December 2018, released by The Ink Foundry 21st January 2019

Length: 22,308 words, about 122 pages

Highest Amazon rank: 9 in Horror uk. 191 in Police Procedurals US. 22.1.19; 28 in Kidnapping CA.

Hot New Releases: 7 CA. 34 UK Police Procedurals. 2 in Horror UK. 22.1.19

Music listened to while writing: Mostly Marilyn Manson
---
"Andy Barrett, you know how to snatch the breath from a reader's chest."
The first Word page for The Lock was created at 9pm on Thursday October 25th, and I finished the first draft 15th November. 21,154 words later. I realise that's not exactly quick, but I'd been a tad busy. I finished the second draft a week later. From then on it was just a case of polishing the words. The final version, version six – after the editors had finished with it – was finished 8th December 2018, and was 22,308 words long.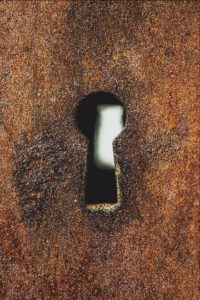 Anyway, The Lock started out as a different beast altogether. I had an image in my mind of Eddie processing a natural death in a large old house, but hearing sounds coming from the cellar. In there, he would discover a victim of the dead guy – either a slave or the victim of a kidnapping maybe. Eddie finds a way into a part of the cellar and the door slams shut after him.
But he still can't get to the victim; and the victim is dying. Eddie's desperate to get to them, but he can't, and he now is also stuck: no signal on the radio or the phone either. The police and the body removers arrive and take away the dead guy from upstairs. Eddie's left alone in the cellar with someone who doesn't have long left. They get talking, and Eddie offers reassurance as the victim starts slipping away. And then he realises that it's getting harder and harder to breathe.
"The writing, as always, is crisp, immediate and loaded with sarcasm."
"This novella sucks you right in from the first page."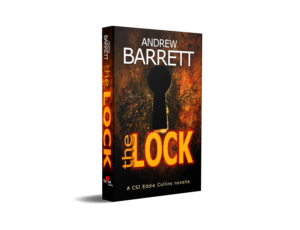 The final story still has elements of this original, but what I found most intriguing as I began writing was the identity of the guy in the cellar. And the What-If machinery began clunking to itself, and pretty soon it threw out the answer I'd been looking for: the dead guy was the victim, and the chap down here in the cellar was playing at being a victim.
In my notes I wrote:
So you're the man in the cellar.
Why are you there? Are you hiding? What have you done to the dead man?
Who am I? Me and my brother lived in this house all our lives. We're into our 80s, and we were born here. Our parents died forty years ago, and we've lived here alone ever since. Bachelors. Both of us. Well, he married once, but she died in the 60s during child birth – her and the baby. It wasn't a natural death – we just decided that we didn't want all that noise and that bother in our lives, and there really was no better, cleaner, or cheaper way to get them out of our lives than killing them. There never was any outside interest in her either. She had no family to speak of, and we always liked to keep ourselves to ourselves anyway. People would call, but we'd get rid of them pretty quickly.

We got to thinking that if we could do it to her, we could do it to anyone. And we knew where to dispose of them too – in the cellar. We weren't sexual deviants if that's what you were thinking – we just liked killing people.
"Barrett is the master of tension with laugh out loud moments interspersed throughout."
And once I'd written this I knew I had the crux of the story, and it sounded quite good to my ears. I'd got half way through and realised that I needed another angle. All of my previous short stories have been from Eddie's point of view – it's a tradition I've created on purpose. But I didn't feel that would work in this story, because a large chunk of it was based on the character of Albert Crabtree. And to omit his side of things – and his brother's too – would be to deny the reader of his reasons for doing the things he did, and it would be to the detriment of the story. Indeed, if I'd left out the brothers' pieces altogether, readers would have a hard time believing in the story at all.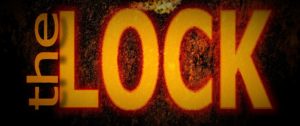 As it turned out, those pieces – one by Albert and one by his brother, Frederick – worked very well; I even found I could tell about each brother's demise without detracting from the story and without having to bolt on a piece of exposition later.
What about the copper, John? Well, I was a bit nasty to him, wasn't I? He began as a scene guard who was genuinely enrolled by Eddie to accompany him into the cellar. But, as with most things, I saw an opportunity to throw a curve ball at the reader and change him into one of the baddies – leaving Eddie's jaw wide open, and hopefully the reader's too. If you're sharp enough, you might spot that he finds the hidden cellar head door and keyhole straight away – why? Because he knew where they were; he'd been there before.
"I had to remind myself to breathe."
"The Lock is graphic, imaginative, and brilliantly written. Truly breath-taking."
I find that when I'm writing a story like this I have to analyse the outcome of each character and engineer it to suit what I would want their individual ending to be. For instance, Eddie will live – no question about it. But what about the surviving old man? Do you really want him dead – come on, he's an old guy, you wouldn't want him to die too, would you? Of course you would – he's a nasty piece of work! But John? John's a copper who took a wrong turn in life… yep, he has to go too: his was a question of community trust, as well as murder and kidnapping. He can't be allowed to walk free.
And the twist?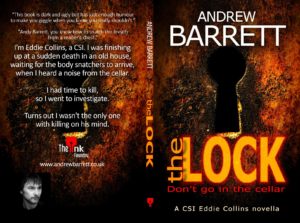 Okay, I admit that I cheated here a little bit. Throughout the story, the thud-thud-thud was coming from the cellar, and in my mind it was Albert who was banging on the wall. He wanted rescuing, didn't he? But when I'd finished the story I realised that it had ended quite quickly, and there was nothing left over to bring the reader back down the ramp after a stint of fairly high tension.
That's when I invented the first part, where Eddie's at the scene of a missing school boy in the woods. I liked that scene because it shows how bloody awful this job can be if the weather is against you; it highlighted a (very) little part of Leeds, and it provided me with the perfect 'ah ha!' moment for the reader at the end of the tale.
"This book is dark and ugly but has just enough humour dotted around to make you giggle when you know you really shouldn't."
This is the story of how I saw a dead man die.
I'm Eddie Collins, a CSI. I was finishing up at a sudden death in an old house, waiting for the body snatchers to arrive, when I heard a noise from the cellar.
I had time to kill, so I went to investigate.
Turns out I wasn't the only one with killing on his mind.