Interview with Pauline Barclay – May 2018
My West Yorkshire theme continues this week with best-selling author, Andrew Barrett, whose books will have you sitting on the edge of your seat. However, for now, try sit back and meet Andrew.
A little about your books.
Twenty two years ago I began work here in West Yorkshire as a CSI, and not long after I picked up my badge, I picked up a pen and began writing A Long Time Dead, the first in a trilogy of crime thrillers featuring a CSI (SOCO as we were known back then) called Roger Conniston. Another two books, Stealing Elgar and No More Tears followed.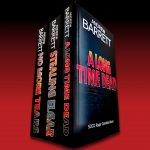 I'm very proud to say that Roger's books are still selling very well today, A Long Time Dead having floated past the 150,000 downloads mark a year or so ago. Recently, someone said that one of the sub-plots to the trilogy wasn't entirely wrapped up. So I've been thinking about writing a fourth book – stay tuned for more news on that one.
By 2004 I decided to write crime fiction featuring someone who was on a different level entirely to Roger's. He was much more acerbic, much more violent even. In walked CSI Eddie Collins and his first book, The Third Rule came to life. Several more Eddie Collins books followed, Black by Rose, Sword of Damocles, and Ledston Luck, and two short stories, The Lift and The Note.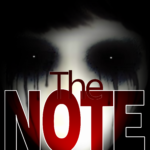 Eddie's books became so popular that publisher Bloodhound Books grabbed the entire series. Once they've gone through another edit, they will be re-released in the summer. And I hope that Eddie's latest book, provisionally entitled The Death of Jessica Ripley will be out in the autumn. I've also written a standalone thriller entitled The End of Lies, and enjoyed the process so much that there's another simmering in the background, soon to be written.
What inspired you to set your stories in Yorkshire?
I've lived in Yorkshire all of my life (except for a brief spell while working in Kuwait), and love the place. I love its diversity, and I love its raw beauty, its extremes, and the calming effect it has on me. It has everything one could possibly want; from bustling cities like Leeds to remote hillsides in the Dales, dense woodland, quaint villages, and stunning coastal regions. Yorkshire has it all.
Because my books are crime thrillers, I've set them all in and around Leeds, but do like to include in them small villages around south Leeds. Ledston Luck was my latest Eddie Collins book, and I chose it as a title and location because, less than three miles from Leeds, it's a silent countryside village with a wonderful and proud history.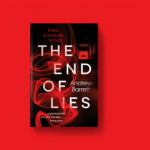 A few words about yourself and about living in Yorkshire.
My fiancé and I went to Milan last year. We stayed for a long weekend and although it was delightful (some wonderful architecture), we were relieved when we could see the Yorkshire skyline again. I adore living in the UK's largest county. I adore our family days out at one of its many splendid stately homes such as Temple Newsam or Lotherton Hall. This year we're going to invade Harewood for a change. If it's awe inspiring history we're looking for, we head down to Kirkstall Abbey.
And when the coast beckons we head straight for Whitby or Filey for the scenery and the friendliness of the locals. And if we're looking for somewhere remote, we have a special affinity with the Dales, Swaledale being one of our favourites.
I spend a lot of time working in the centre of Leeds, and I know it very well. It has matured over the last ten years quite significantly, and it's still growing today – probably quicker than ever before. There is a natural rhythm to Leeds, a buoyancy in the city that's carried proudly by its communities. It's a delight to live and work among them.
Many thanks to Pauline for allowing me to reproduce the interview here. If you'd like to see the original post on her website, please click this link here.