I'm just a day or two from my birthday. I was born in 1966, so that makes me… yup, 38!
During this Strangest and most Frightening of Times (SFT), I find myself yearning for a new me (and I expect the wife thinks that, too!). And I am mostly there in the creation of one – me, that is. Okay, enough of this cryptic shenanigans – I've come to realise that the blood spatter on my office wall was wasted after all, and banging my head there was a waste of my time and energy, and looks awful!
I have taken a new author photo to replace the hippy one I've become accustomed to not loathing over the past seven or eight years. Here is that image in case you're interested. If it wasn't for the SFT, my hair would be so short you'd be able to see the wood! But when one needs a new persona, it's better to crack on with it instead of waiting for a barber to open up shop again.
And that new persona extends way beyond my own wrinkles and grey hair, it goes right to the heart of me – to the books themselves!
Yes, I have decided (I won't qualify that by adding 'in my infinite wisdom') that the books need new clothes. Most of the people who read my books seem to enjoy them. But most of the people who see my books tend to walk on by and click someone else's by mistake. I blame the covers. So it's high time I brought them out of abstract and into something approaching my genre.
It's hard to sell books when readers don't know what they're about.
For instance, look at Black by Rose. The cover tells you nothing – except it's very green, maybe with a touch of psychedelia going on too. Sword of Damocles is another. Pink. And a bit of purple. And then Ledston Luck with a brown farm house. I mean, come on!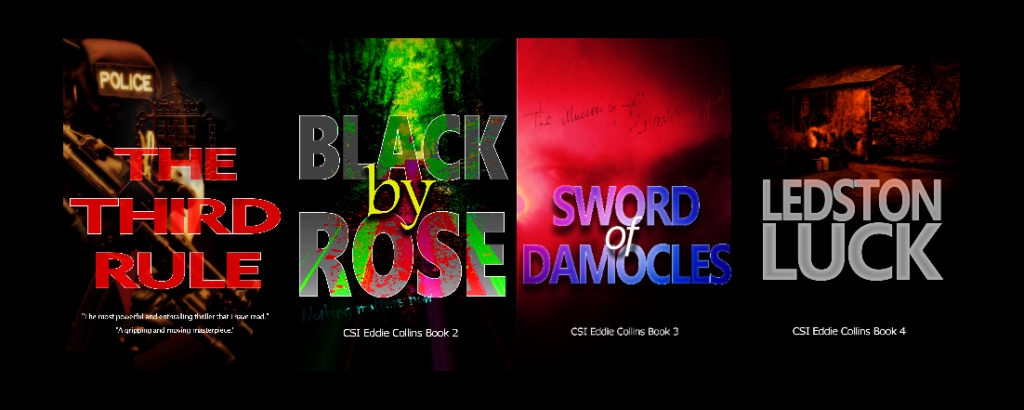 It's taken several weeks – nothing in the great scheme of the SFT – to decide upon new covers for them. I'm keeping the titles because changing them raises all kinds of mad demons and would add to that rather pretty red pattern on my office wall. But yes, they're all getting shiny new clothes. And typical of me, they're in-genre, but slightly askew of it.
Let's get one thing straight: I hate cliché. If I see another book cover with a woman running away dressed in a red or yellow coat, I'll scream; or the guy running through a tunnel or staring at a cityscape. The closest I've come to those covers are in the Roger Conniston series, and even they made me wince a bit.
So I have stayed away from mysterious figures and dark buildings. I suppose if I were still with a publisher, they might chastise me for my final choice of covers, saying I should stay firmly in-genre if I don't want to confuse readers. I'd reply that surely readers aren't stupid. "No, they're not," my imaginary publisher says, "but they know exactly what they're getting if they see a typical genre cover."
"Bollocks," I reply. I simply can't help myself.
I cleverly go on to cite half a dozen break-out covers that are just beyond typical genre, that have still attracted readers.
I can see myself looking confused as my imaginary publisher laughs and slams the door in my face.
Well, we shall see, I suppose, what people think of them. I've tried to make them look like the crime thrillers they are without bowing to convention.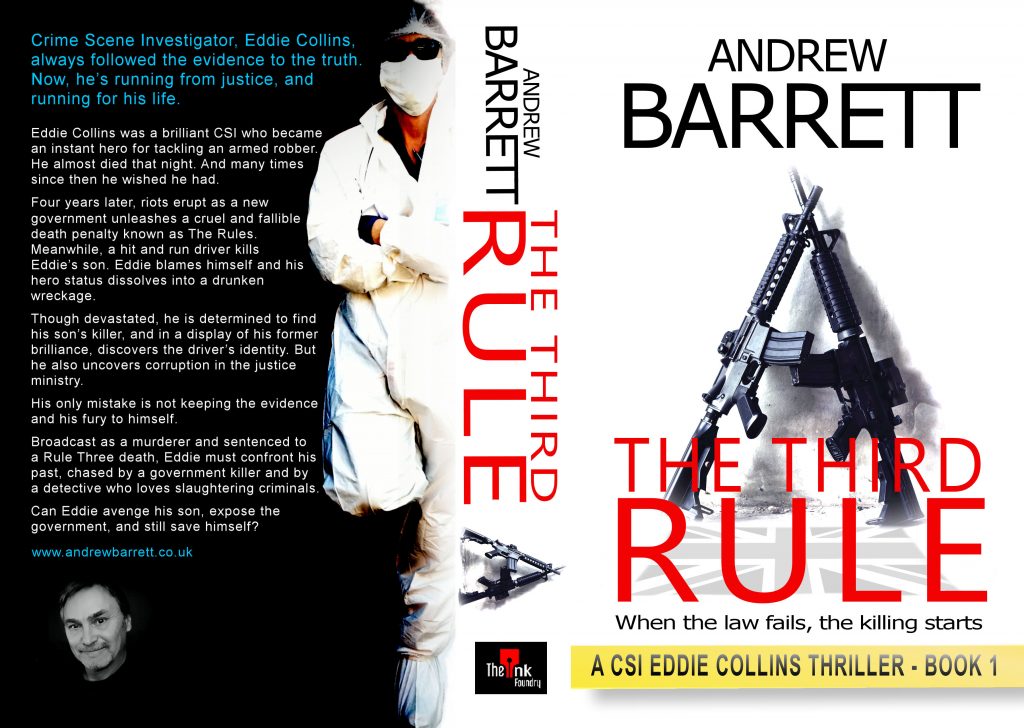 But I wonder if the new covers and the revamped blurbs, along with a brand-new book or two, will tempt readers who aren't familiar with me. I dream of eating Heinz beans instead of Sainsbury's own brand – that's what improved branding can do for sales, y'know!
The brand-new book or two?
One of them is called This Side of Death. But that's all I'm saying for now, except it comes out August 14th, and I'll be arranging a pre-order facility too.
Other things are happening around me. You might think that because I don't email you every day or every week with exciting snippets of nothingness (thanks to SFT), that I'm busy watching The Simpson's all day long. Nothing could be further from the truth. I am writing. You know how much I love writing, right? Well rest assured, I am writing (except when I'm making covers), and this year will close with another few publications available from your favourite store.
Stay safe!