The End of Lies – a psychological thriller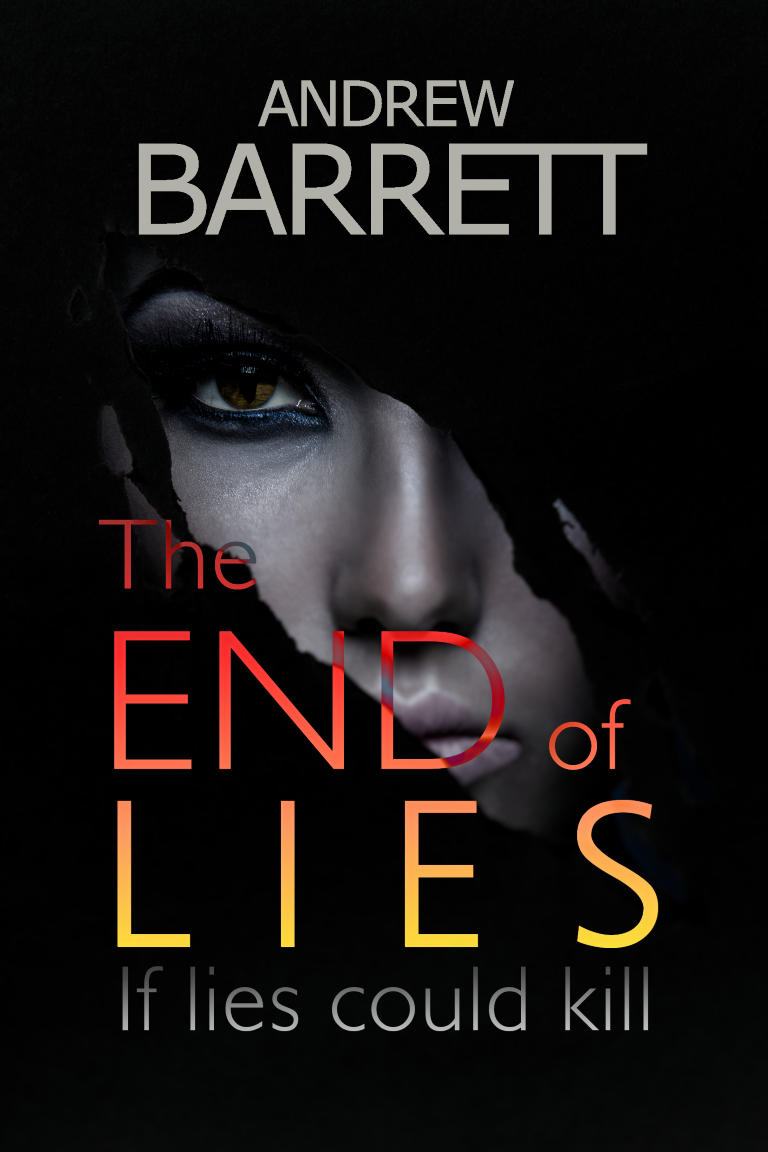 My name is Becky. I arrived home to find my husband, Chris, stabbed to death and a gang of men ransacking our house.
Turns out that Chris had something that belonged to them. And if I want to stay alive, I have to find it and return it. They've given me seven days. And a beating.
There is nowhere to hide and no time left to look. So I will stand my ground as the deadline approaches. All I have is a head full of lies and a very bad plan.
This is my story.
If you like fast-paced psychological thrillers with a gripping twist, and characters that reach out of the book and grab you by the throat, you'll love Andrew Barrett's The End of Lies.
What's Becky really up against? And what happens at the end of the seven days?
To find out what's inside Becky's head, buy The End of Lies now.
I was wowed by the intensity and gripped from the very beginning. Andrew Barrett's best ever book so far!
4.7 rating on Amazon – read reviews here
"The best crime thriller I've read this year."
Prefer audio or paperback or hardback? Go HERE
Buy The End of Lies ebook from your favourite retailer.