Awesome Indies
Crack open a new thriller today
Meet the thrillers
These are the friends I was telling you about. And I can add that these are among the best thriller writers in the UK right now. Not only do they wow readers with their characters and their stories, but they are 100% great people.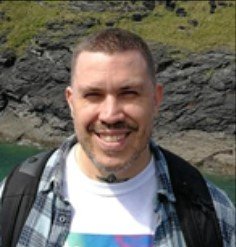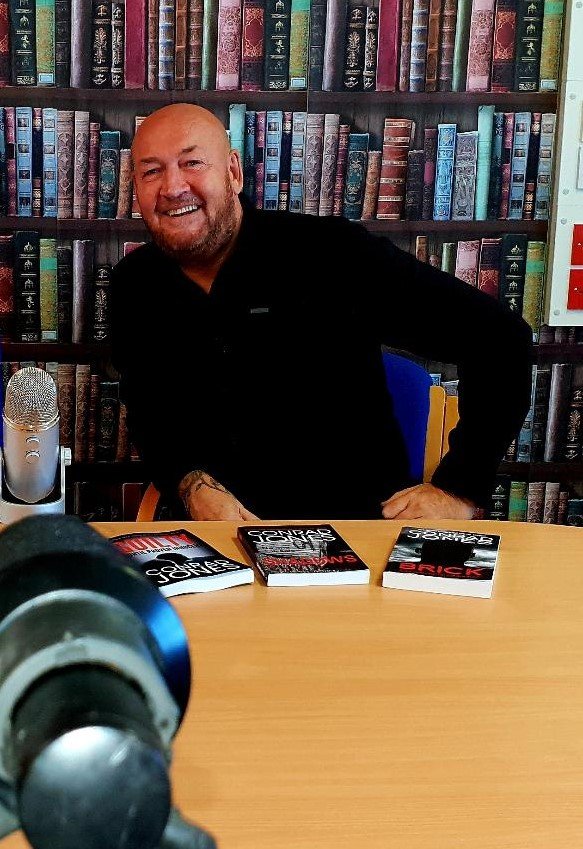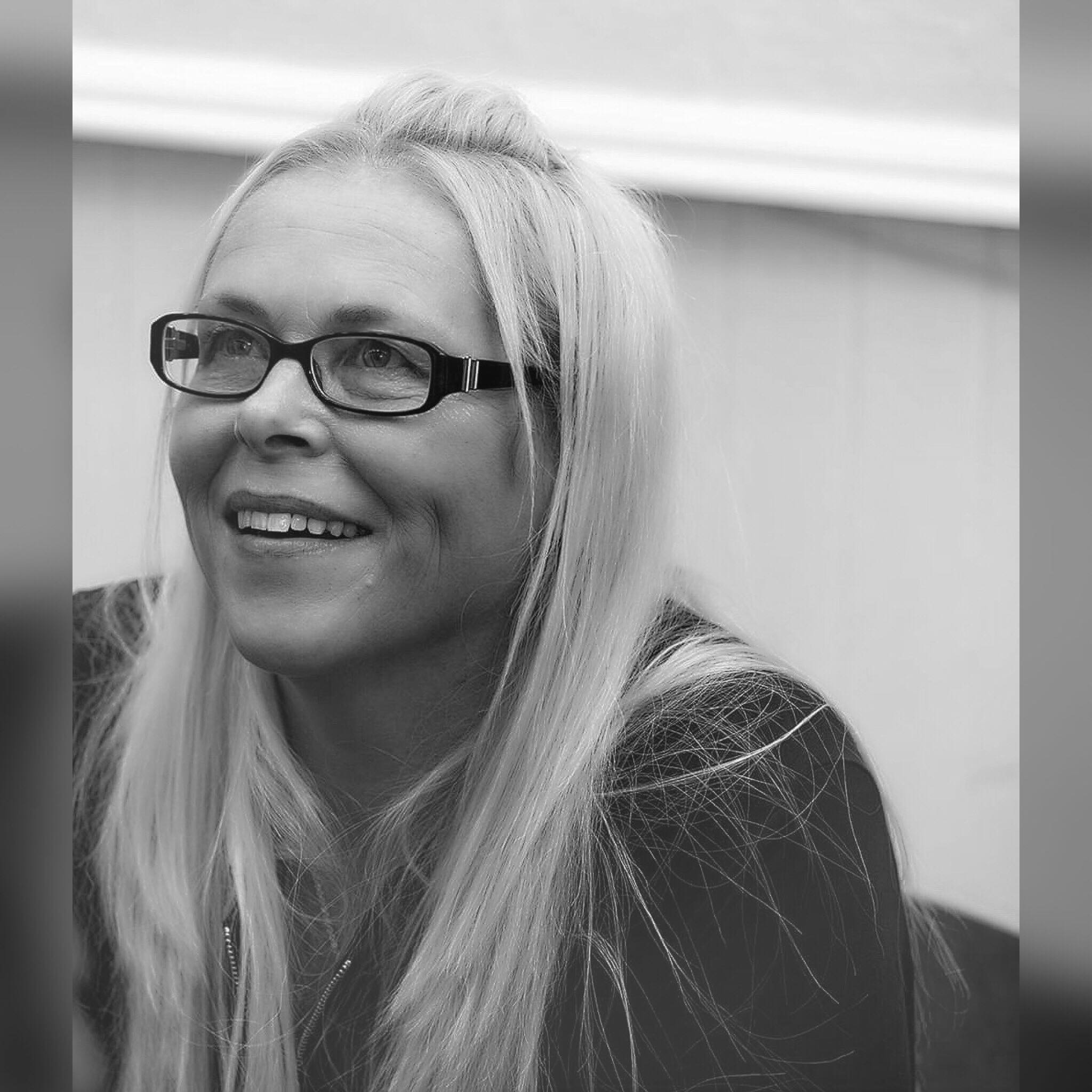 Untouchable
A conspiracy. A cover-up. And a whistle-blower who knows too much. You think you know who to trust? You're wrong. And the truth may kill you…Untouchable is a chillingly dark No 1 Bestseller, a 2017 International Thriller Writers Award Finalist, and a USA Reader's Choice Awards 2018 Honorable Mention Award Winner!
~~ Inspired by real UK police investigations, this book contains scenes which some readers may find disturbing ~~
It's Maya and Jamie's anniversary, and she waits with excitement for him to return home for a celebratory dinner. There's a knock at the door. It's the police. Jamie has been found hanging in a local wood.
His death is ruled a suicide, but Maya doesn't believe Jamie would take his own life. Something isn't right. Someone has broken into her house. Someone is watching her. And someone has gone to great lengths to cover up what Jamie was doing before he died.
Maya's grief turns to suspicion, and as she begins to investigate the weeks leading up to Jamie's death, her trail leads her to a place known as "The Big House" and the horrific secrets within. Secrets people will stop at nothing to keep hidden. People linked to the heart of the Establishment who think they're untouchable.
Now Maya has a dangerous decision to make. How far is she prepared to go to reveal the truth?
Sibel Hodge is the author of the #1 Bestsellers Look Behind You, Untouchable, Duplicity, Into the Darkness, and Their Last Breath. Her books have sold over one million copies and are international bestsellers in the UK, USA, Australia, France, Canada and Germany. She writes in an eclectic mix of genres, and is a passionate human and animal rights advocate.
Godlefe's Cuckoo
Danny Lancaster has been missing since the fishing boat exploded. Police are closing their inquiry but Wanda Lovejoy refuses to end her campaign to find the truth. An evil man kept alive by machines nurses a corrosive hate. As drugs and disease pull his dying mind apart he throws his crime empire into a scorched earth quest to find one man. If Danny Lancaster isn't dead he soon will be.
Bill has worked as a journalist on local and national newspapers. He is also a travel writer, visiting more than 40 countries. Top of his must-see list are the deserts of Namibia, Arctic Finland and Australia. 
Bill has written seven Danny Lancaster crime thrillers. The first ebook is free on Amazon Kindle, the rest are 99p each. All can be read as standalones. He's also authored three military histories based of family diaries.
In 2018 Bill became grandad to a bundle of curious energy named Theo.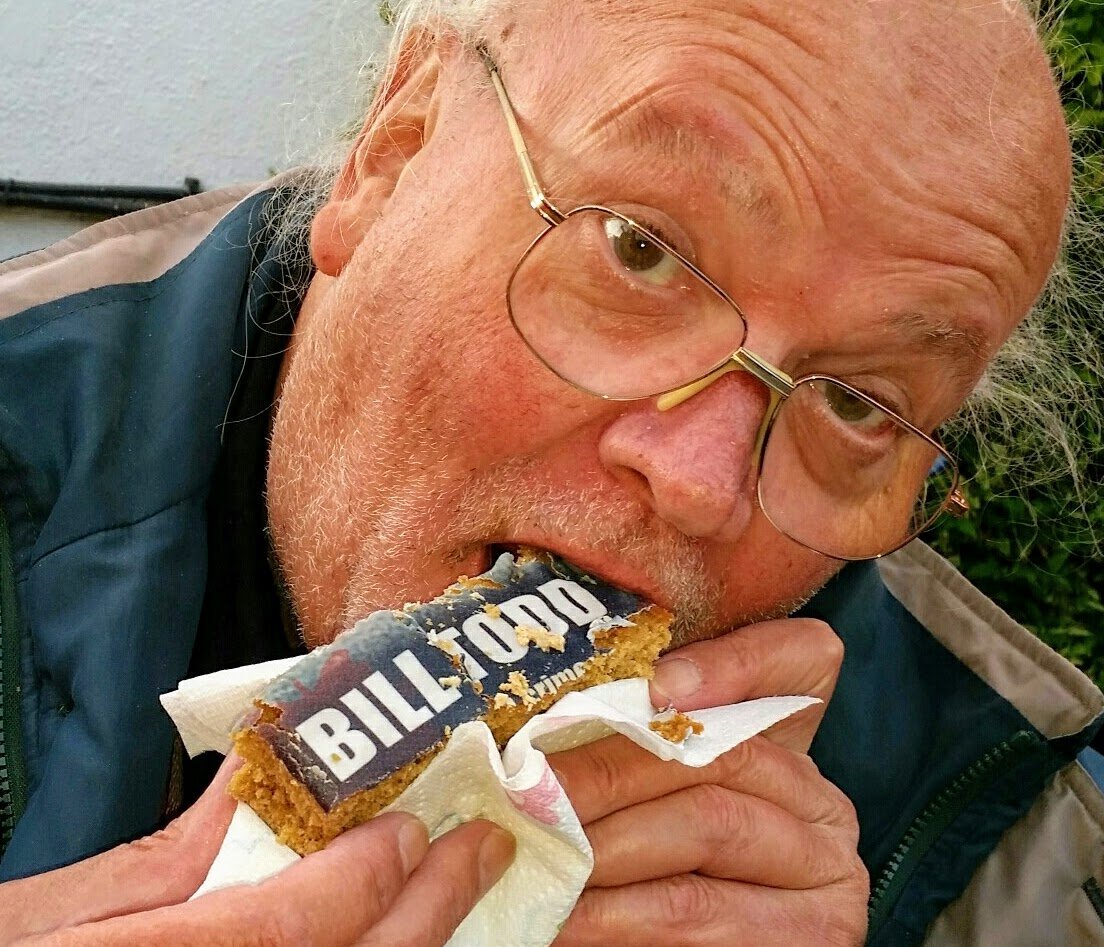 The Anglesey Murders
BOOK 1 in the series. DI Alan Williams is called to the recovery of two bodies from the sea at Trearddur Bay, during a storm. The lifeboat crew suspect they're fishermen, washed away by a wave but they're wrong. Alan and his detective sergeant, Kim Davies, realise the men were beaten and tied together before they entered the water. Two miles along the headland at Porth Dafarch, a third victim is found but there are no obvious links. As the number of victims increases, a major investigation team battles to unravel a deadly puzzle which, appears to have links to a series of historic murders from the 90's.
In 1995, Peter Moore owned and operated the cinema in Holyhead. It is thought he assaulted over 40 men and he was arrested and charged with four murders, which he'd committed in as many months. He was jailed for life in 1996 and is still the only recorded Welsh serial killer. Fast forward to today and Detective Inspector Alan Williams is investigating a series of murders with uncanny similarities to the Peter Moore attacks. Is there a copycat on the loose or are the murders connected to the local underworld, which controls the supply of narcotics across North Wales and the North West? Finding a motive, is the challenge he might not win. ALL THE TIME THEY'RE TRACKING THE KILLER, THE KILLER IS STALKING THEM…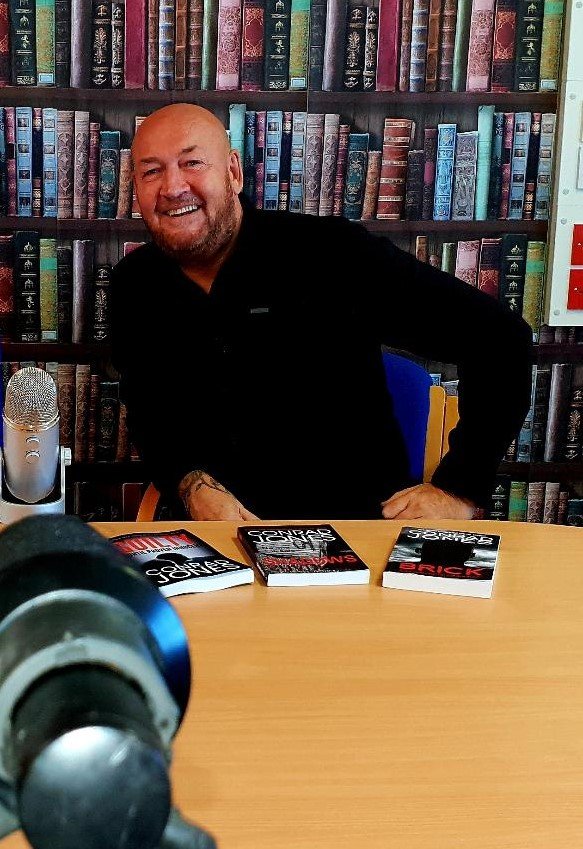 Conrad Jones a 52-year-old Author, living in Holyhead, Anglesey, which I class as my home, before starting a career as a trainee manager with McDonalds Restaurants in 1989. I worked in management at McDonalds Restaurants Ltd from 1989-2002, working my way up to Business Consultant (area manager) working in the corporate and franchised departments. 
In March 1993 I was managing the Restaurant in Warrington`s Bridge St when two Irish Republican Army bombs exploded directly outside the store, resulting in the death of two young boys and many casualties. Along with hundreds of other people there that day I was deeply affected by the attack, which led to a long-term interest in the motivation and mind set of criminal gangs. I began to read anything crime related that I could get my hands on.
I link this experience with the desire to write books on the subject, which came much later due to an unusual set of circumstances. Because of that experience my early novels follow the adventures of an elite counter terrorist unit, The Terrorist Task Force, and their leader, John Tankersley, or `Tank`and they are the Soft Target Series, which have been described by a reviewer as 'Reacher on steroids'. 
I had no intentions of writing until 2007, when I set off on an 11-week tour of the USA. The Day before I boarded the plane, Madeleine Mcann disappeared and all through the holiday I followed the American news reports which had little or no information about her. I didn't realise it at the time, but the terrible kidnap would inspire my book, The Child Taker years later. During that trip, I received news that my house had been burgled and my work van and equipment were stolen. That summer was the year when York and Tewksbury were flooded by a deluge and insurance companies were swamped with claims. They informed me that they couldn't do anything for weeks and that returning home would be a wasted journey. Rendered unemployed on a beach in Clearwater, Florida, I decided to begin my first book, Soft Target. I have never stopped writing since. I have recently completed my 20th novel, The Journey, something that never would have happened but for that burglary and my experiences in Warrington.
As far as my favourite series ever, it has to be James Herbert's, The Rats trilogy. The first book did for me what school books couldn't. It fascinated me, triggered my imagination and gave me the hunger to want to read more. I waited years for the second book, The Lair, and Domain, the third book to come out and they were amazing. Domain is one of the best books I have ever read. In later years, Lee Child, especially the early books, has kept me hypnotised on my sunbed on holiday as has Michael Connelley and his Harry Bosch Series.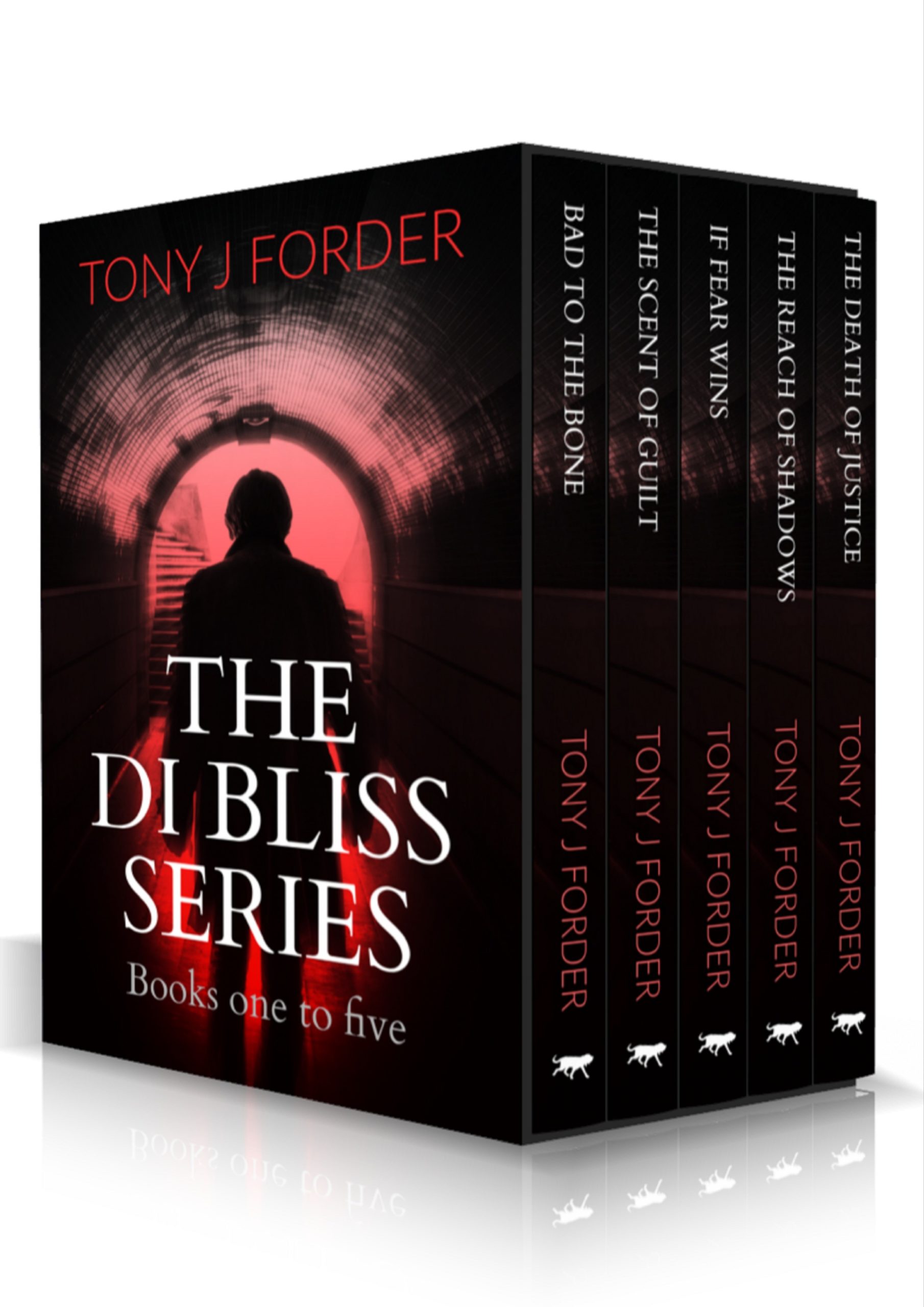 Bad to the Bone
The first book in Tony J Forder's Peterborough-based DI Bliss crime series, Bad to the Bone, is
available for a short time from 7 December for just 99p.
The five book Kindle pack of Tony J Forder's Peterborough-based DI Bliss crime series is available for
only £5.99 – or less than £1.20 each.
A skeletal body is unearthed in a wooded area of Peterborough, Cambridgeshire. DI James Bliss, together with DC Penny Chandler, investigate the case and discover that the young, female victim had been relocated from its original burial site.
A witness is convinced that a young female was struck by a vehicle back in the summer of 1990, and that police attended the scene. However, no record exists of either the accident or the reported victim. As the case develops, two retired police officers are murdered. The two are linked with others who were on duty at the time a road accident was reported.
As Bliss and Chandler delve deeper into the investigation, they start to question whether senior officers may have been involved in the murder of the young women who was buried in the woods.
As each link in the chain is put under duress, so is Bliss who clashes with superiors and the media.
When his team receives targeted warnings, Bliss will need to decide whether to drop the case or to pursue those responsible.
Will Bliss walk away in order to keep his career intact or will he fight no matter what the cost? 
Tony J Forder is the author of the bestselling crime thriller series featuring detectives Jimmy Bliss and Penny Chandler. The first four books, Bad to the Bone, The Scent of Guilt, If Fear Wins, and The Reach of Shadows, were joined by The Death of Justice, on 9 September 2019. Book number six, Endless Silent Scream, will be published on 9 March 2020.
Tony's dark, psychological crime thriller, Degrees of Darkness, featuring ex-detective Frank Rogers, was also published by Bloodhound Books. This is a stand-alone serial-killer novel. Scream Blue Murder, an action-adventure thriller, was published in November 2017, and received praise from many, including fellow authors Mason Cross, Matt Hilton and Anita Waller. The sequel, Cold Winter Sun, was published in November 2018.
Tony lives with his wife in Peterborough, UK, and is now a full-time author. He is currently editing a new novel, and has also started on Bliss #7, Slow Slicing.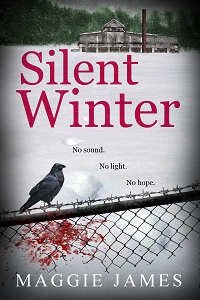 Silent Winter
On an icy November night, Drew Blackmore is beaten unconscious, then abducted.  He awakes to find himself in total darkness, naked and chained to the floor.  Fed just enough to keep him alive, Drew is unable to identify his captor, or the reason for his incarceration. As reality fades, hallucinations take over. Can Drew escape his prison before madness claims him?
Meanwhile Drew's wife, Holly, despairing of ever seeing him again, turns to his brother for comfort. As the worst winter in decades sweeps the UK, she learns of Drew's tragic past. Could his disappearance be connected with that of a prostitute years before?
A story of how the mind responds to solitary confinement, Silent Winter examines one man's desperate attempt to survive the unthinkable.
Maggie James is a British author who lives near Newcastle-upon-Tyne. She writes psychological suspense novels.
Before turning her hand to writing, Maggie worked mainly as an accountant, with a diversion into practising as a nutritional therapist. Diet and health remain high on her list of interests, along with travel. Accountancy does not, but then it never did. The urge to pack a bag and go off travelling is always lurking in the background! When not writing, going to the gym, practising yoga or travelling, Maggie can be found seeking new four-legged friends to pet; animals are a lifelong love!
Lost Connections
What would you do if the most important person to you was kidnapped?
There is something in the cellar of the large country house, and someone wants it so badly they'll take your daughter for it. The cellar has been locked for years. Your eccentric father disappeared long ago, taking with him the hidden secrets of the house. Your father now presumed dead, the house is yours, and to get your daughter back you must uncover the past no matter how painful it might be.
Eddie and his band of unlikely helpers must put their differences aside, and come together solve the mystery. But there is a huge secret that his father never spoke about. One worth dying for. And one that will not only affect Eddie and his family, but the whole of mankind.
But what's in the cellar?
Jim writes dark psychological/thrillers that have endings you won't see coming, and favours stories packed with wit. He has written eight novels and over a dozen short-stories spanning many genres. 
Jim has a very strange sense of humour and is often considered a little odd.  When not writing he will be found playing the drums, watching football and eating chocolate. He lives with his long-suffering wife, three beautiful children and two indignant cats in Swindon, Wiltshire UK.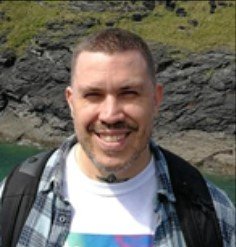 Watching Over Me
Sometimes secrets are better left buried…
Amy Penrose knows how it feels to grow up in a home where your parents harm you more than raise you.
Now an adult, she's newly qualified as a child psychologist and hopes to help children who've gone through struggles of their own.
When a father brings a twelve-year-old boy into her office, she recognises the bruises and the way the boy withdraws into himself. And she wants to help.
But life is never that simple. With a boyfriend at home who believes her career shouldn't be more important than getting married and having children, and with a boss who seems to want her to stay late all the time, but not for work reasons, and with other patients who need her, Amy is torn.
As she delves into the family's past, and starts to feel unsafe in her own home, she starts to wonder if this is one child beyond her help.
M A Comley is a KINDLE UNLIMITED ALL-STAR author as well as being a New York Times, USA Today, Amazon Top 20 bestselling author, she has topped the book charts on iBooks as a top 5 bestselling and reached #2 bestselling author on Barnes and Noble. Over two and a half million copies sold world wide. She's a British author who moved to France in 2002, and that's when she turned her hobby into a career. 
When she's not writing crime novels as well as caring for her elderly mother, she's either reading or going on long walks with her rescue pup Labrador, Dex.
Dead Inside
'Hugely confident … harrowing, visceral … recommended' Ian Rankin
'Kept me hooked' Angela Marsons
'An excellent read' Martina Cole
'Gritty, dark and chilling' Mel Sherratt
A dark and gripping debut crime novel – the first in a stunning series – from a huge new talent.
The killer is just getting started…
When three wife beaters are themselves found beaten to death, DC Maggie Jamieson knows she is facing her toughest case yet.
The police suspect that Probation Officer Lucy Sherwood – who is connected to all three victims – is hiding a dark secret. Then a fourth domestic abuser is brutally murdered.
And he is Lucy's husband.
Now the police are running out of time, but can Maggie really believe her friend Lucy is a cold-blooded killer?
Noelle Holten is an award-winning blogger at www.crimebookjunkie.co.uk. She is the PR & Social Media Manager for Bookouture, a leading digital publisher in the UK, and was a regular reviewer on the Two Crime Writers and a Microphone podcast. Noelle worked as a Senior Probation Officer for eighteen years, covering a variety of cases including those involving serious domestic abuse. She has three Hons BA's – Philosophy, Sociology (Crime & Deviance) and Community Justice – and a Masters in Criminology. Noelle's hobbies include reading, author-stalking and sharing the booklove via her blog.
Dead Inside is her debut novel with One More Chapter/Harper Collins UK and the start of a new series featuring DC Maggie Jamieson.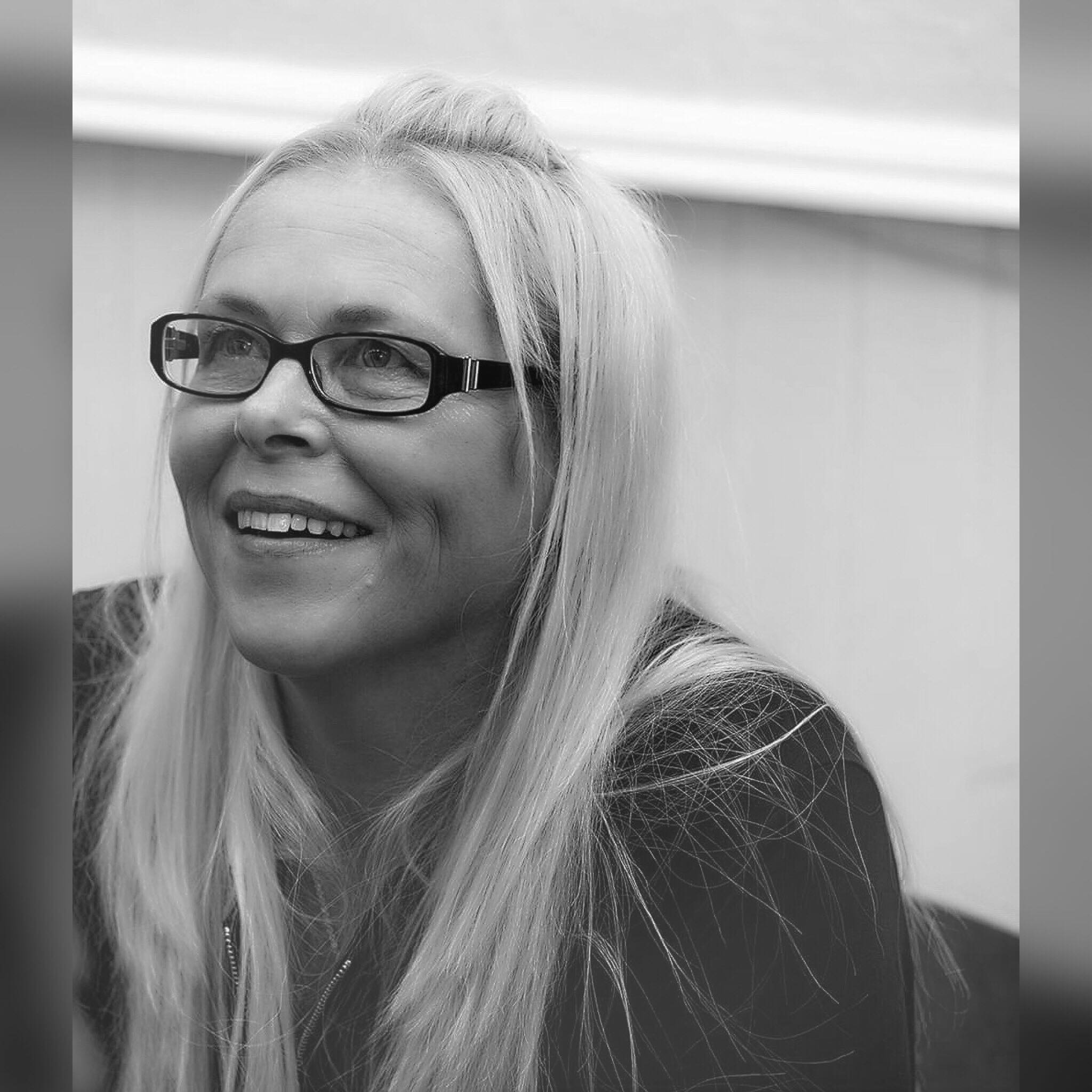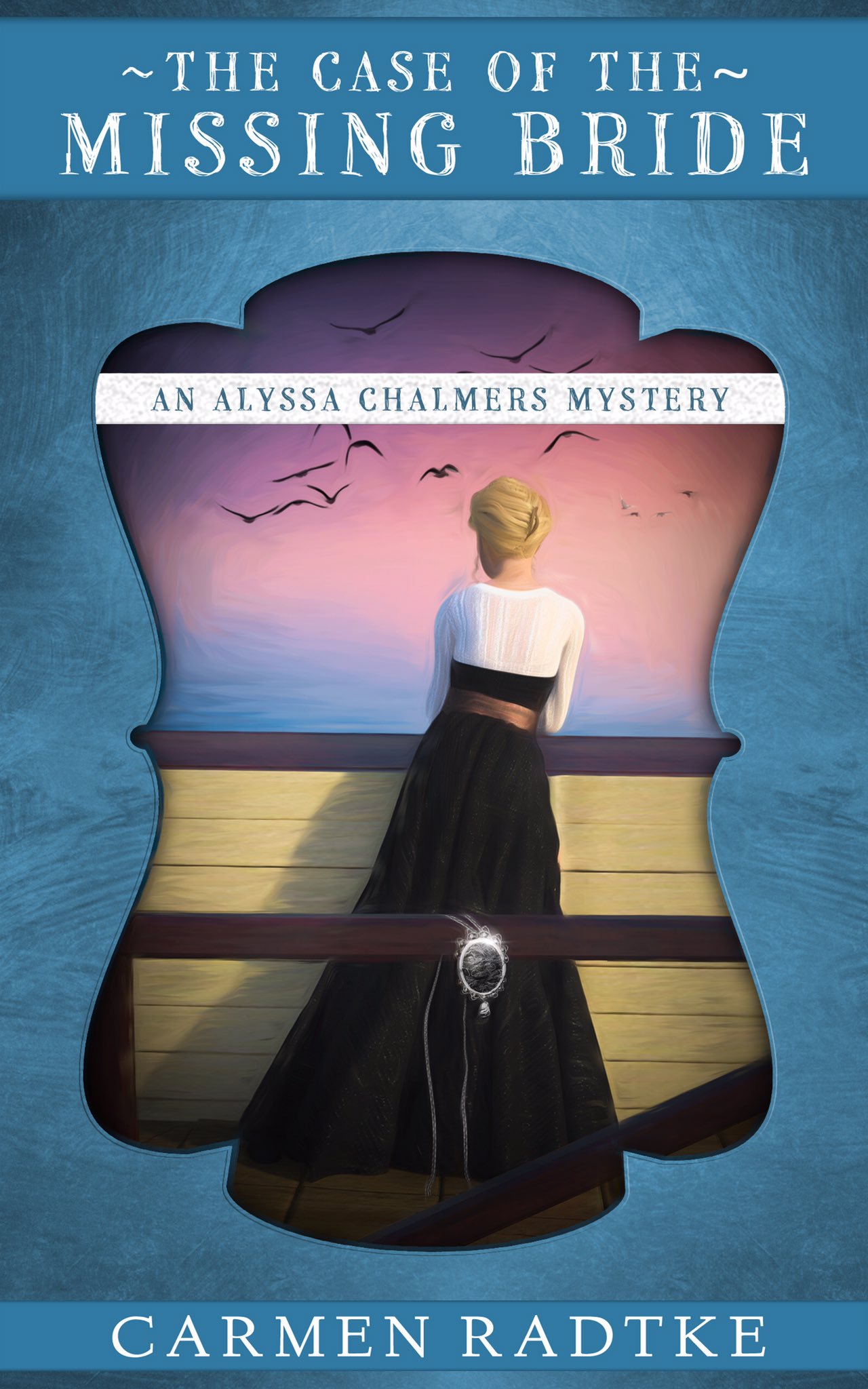 The Case of the Missing Bride
It was supposed to be the start of a happy, new life … 
1862 – a group of young Australian women set sail for matrimony in Canada. Their presence is withheld from the male passengers and all but a select few members of the crew. But their worlds collide when one of the gentlemen stumbles over the women.
When one of the intended brides goes missing, only Alyssa Chalmers, the one educated, wealthy woman in the group, is convinced the disappearance is no accident. She sets out to find out what happened.
Has there been a murder?
Alyssa is willing to move heaven and earth to find out the truth. She is about to discover that there is more to her voyage into the unknown than she bargained for …
Carmen Radtke has spent most of her life with ink on her fingers and a dangerously high pile of books and newspapers by her side.
She has worked as a newspaper reporter on two continents and always dreamt of becoming a novelist and screenwriter.
When she found herself crouched under her dining table, typing away on a novel between two earthquakes in Christchurch, New Zealand, she realised she was hooked for life.
"The Case of the Missing Bride" is a former Malice Domestic finalist, inspired by a true event. Its heroine Alyssa Chalmers will soon return in "Glittering Death".
When Carmen is not writing, reading or dreaming of travel, she is busy acting as resident cat servant.
She's currently working on her first contemporary crime novel.
The Hack
A vigilante on the hunt. A journalist on a warpath. To expose an international crime ring they might have to pay the ultimate price…
UK journalist Kate O'Sullivan puts innocent lives at risk when she exposes an international child-trafficking ring, inciting a deadly response from corrupt VIPs, the CIA, and a renegade agent turned serial killer… As these predators close in, the body count rises. Can Kate and those closest to her survive?
Find out in The Hack, a riveting international conspiracy thriller reaching from Langley and the White House, through the corridors of power in London, England, to the tourist paradise of tropical Thailand.
From the author of award-winning Brit crime thriller, Remorseless.
Trigger warning: If you need one, then this book is probably not for you
A message to you from Will: 
The Hack: International Crime Thriller

It's a gift from me to Andy's readers only, no strings attached, no sign-up required, until month end. See the Bookfunnel 'Get The Hack FREE' button below.
Will Patching was born and raised in 'Sarf Lunnon', Engerland, or at least, that's how he pronounces it! Hence, many scenes from his novels are situated in London, the surrounding suburbs and other parts of southeast England, though they also span as far afield as Thailand and the USA.
Will's eclectic professional experience – from his teenage role as a 'gardener' weeding sewage treatment filter beds, through flying a Hawk jet very fast, very low and very dangerously before the RAF realised and booted him out, then attending Harvard on a course for potential CEOs, largely thanks to the Peter Principle of promotion, and more recently, to building his dream, a charter yacht that sank in SE Asian waters – all have led to a rich and varied life, often reflected in his writing.
His gritty crime stories mix murder mystery, psychological suspense and intense thrills while offering unique insights into the darker side of human nature. His 'pull no punches' style and sparse but often brutal descriptive passages will not suit all readers, so if you prefer cozy mysteries you might want to look elsewhere!
Authors live to write. Support them, and you'll always have a comfy book to sink into.